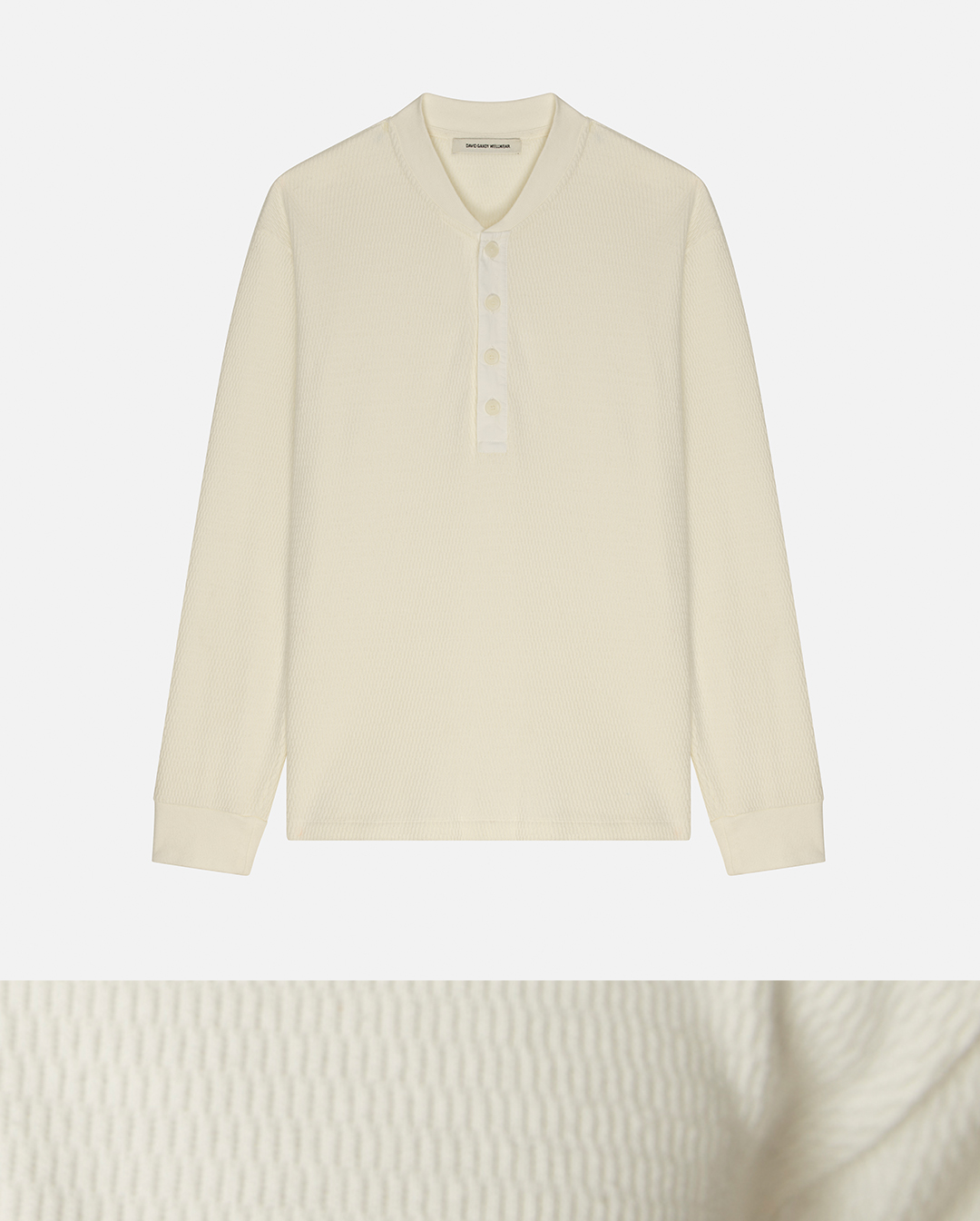 ORGANIC COTTON WAFFLE
Composition: 100% organic cotton
Weight: 380 gsm
Origin: Portugal
Cotton waffle is a durable fabric with natural thermal properties providing warmth and insulation. The fabric's construction traps body heat and forms a warm layer next to the skin increasing heat retention. Additionally, it is breathable and highly absorbent keeping you comfortable naturally. We have garment washed our cotton waffle styles for ultimate softness.
We selected organic cotton that is produced and certified to organic agricultural standards. No toxic chemicals are used in the growing, meaning it doesn't damage the soil and has less impact on the air. Organically produced cotton uses 88% less water and 62% less energy than a standard non-organic cotton, therefore having a lower environmental impact.
Wellwear Breathe treatment applied to the fabric inhibits the growth of odour producing bacteria, creating an antibacterial and anti-odour material. Dermatologically tested and non-irritating, this reduces the need to wash your clothes after every wear, therefore increasing the longevity of your garment and reducing its environmental impact.
Shop the Organic Cotton Waffle collection