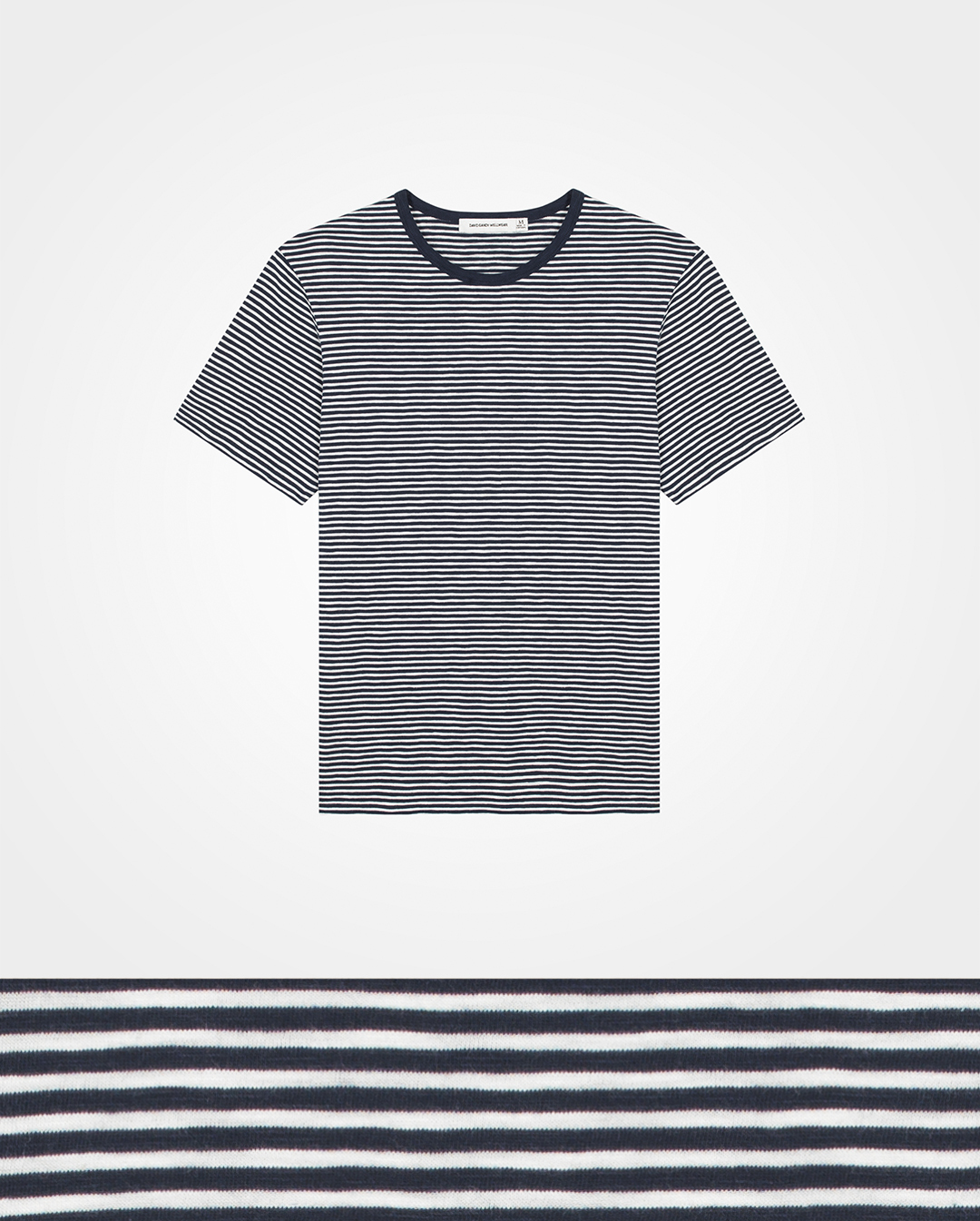 SLUB COTTON
Composition: 100% BCI cotton

Weight: 150 gsm
Origin: Portugal
We selected our slub cotton for its light weight and subtle texture making it the perfect warm weather piece. The slub texture adds a casual, worn in feel, creating a timeless piece to wear year after year. We have garment washed our slub cotton to create ultimate softness and prevent shrinkage in domestic washing.

We selected cotton certified by the Better Cotton Initiative (BCI), the largest sustainability programme in the world, which exists to make global cotton production better for the people who produce it and the environment it grows in, improving the sectors future.

Wellwear Breathe treatment applied to the fabric inhibits the growth of odour producing bacteria, creating an antibacterial and anti-odour material. Dermatologically tested and non-irritating, this reduces the need to wash your clothes after every wear, therefore increasing the longevity of your garment and reducing its environmental impact.

Shop the Slub Cotton collection