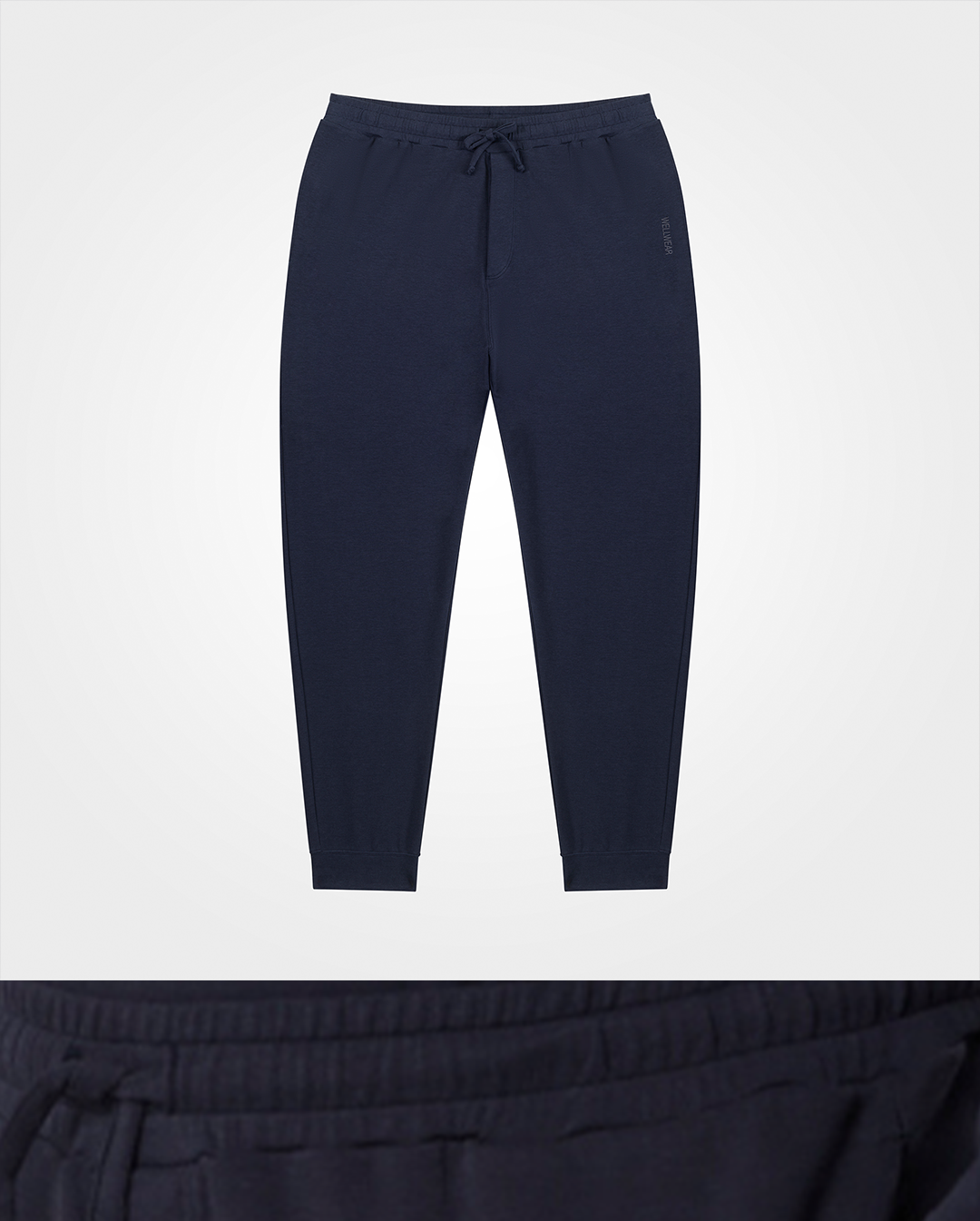 FINE LOOPBACK SWEAT
Composition: 65% Lyocell 32% BCI cotton 3% elastane
Weight: 300 gsm
Origin: Portugal
Loopback refers to the knit that features loops on the underside of the fabric creating an adaptable option that can be worn year-round. The loops are moisture wicking allowing the sweatshirt to absorb sweat from the body and pass it into the garment to keep you cool. Conversely, during colder months, the loops trap air and a provide a natural insulating layer.
We combined the natural properties of cotton and Lyocell to produce the perfect balance of softness and strength. Cotton provides durability whilst lyocell, a natural fibre made from tree pulp cellulose, gives a luxuriously soft hand feel whilst draping well against the body. Additionally, lyocell is naturally breathable and moisture wicking. We also added a small amount of elastane to provide just enough stretch for additional comfort and recovery, ensuring the garment holds its shape.
We selected cotton certified by the Better Cotton Initiative (BCI), the largest sustainability programme in the world, which exists to make global cotton production better for the people who produce it and the environment it grows in, improving the sectors future.
Wellwear Care treatment is produced from Aloe Vera plant extract and applied to the fabric. It cares for your skin as you wear it with moisturising, anti-inflammatory and wound healing properties.
Shop the Fine Loopback Sweat collection