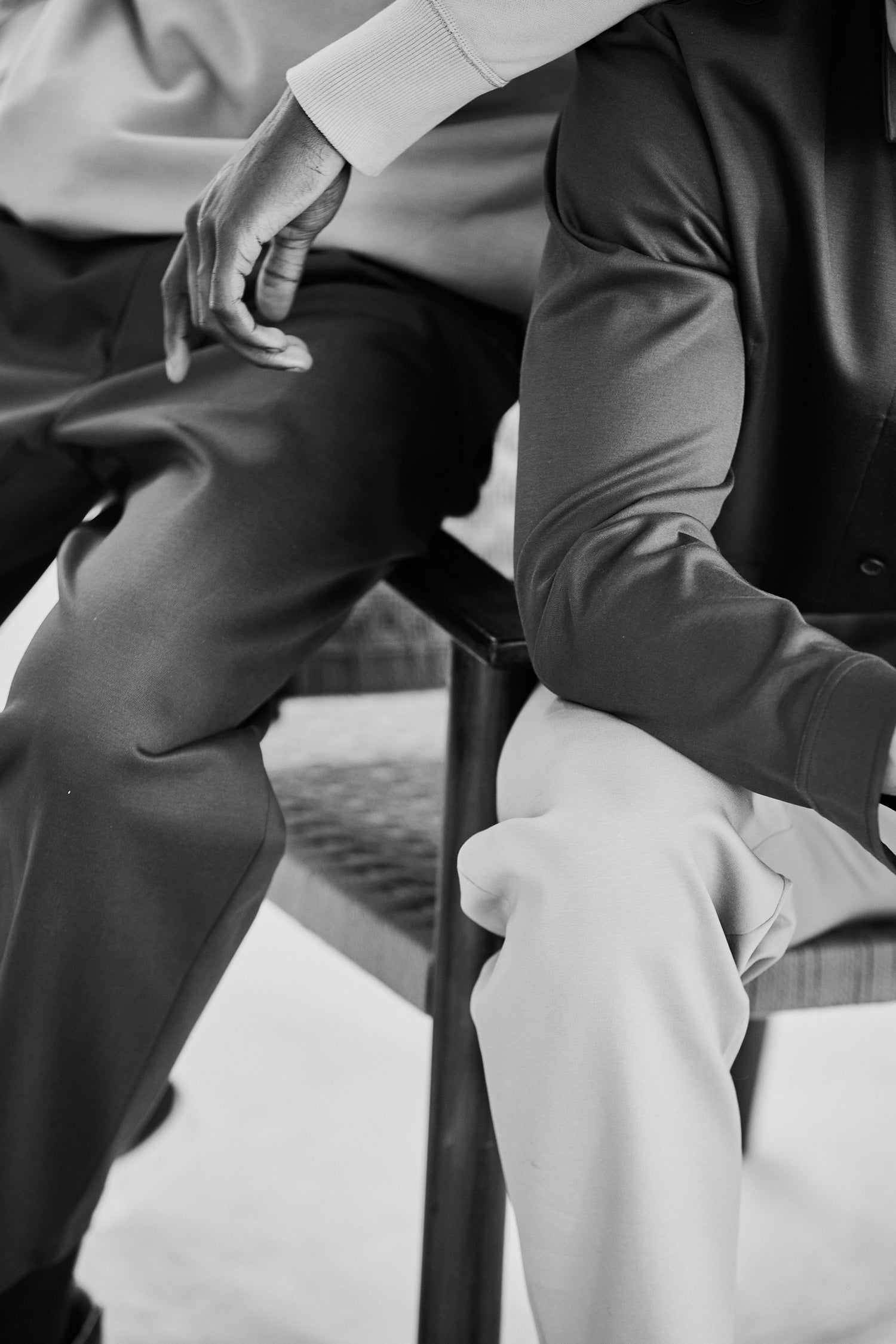 Our Values
Our Values
At Wellwear we are dedicated to making you feel good both physically and emotionally. Our founder, David Gandy, celebrated 20 years in fashion by launching Wellwear to combine two of his great passions; style and well-being. Throughout his career, David has actively campaigned for mental and physical health, long before they captured the zeitgeist of recent years. His belief that clothing should make you feel good as well as look good led to Wellwear, a world-first concept bringing well-being and wardrobe together.
We are not your average activewear or loungewear brand, we're Wellwear; a new category balancing style and well-being for a life lived well. Our focus is on producing high quality, long-lasting, seasonless clothing, keeping things simple, stylish and functional, without compromise.
We partner with European factories and choose responsible, ethically sourced materials to help minimize our impact on the environment. Our suppliers share our passion for responsible clothing production, so we've created transparent and long-lasting relationships with trusted sources. Their clean processes, conscious sourcing, use of renewable energy, waste treatment and water saving processes all combine to create garments which are at the forefront of sustainable production, whilst adopting a vertical approach to social responsibility by ensuring fair pay for their workforce.
We believe that small steps can make a big impact. That's why we're committed to creating clothes that not only make you feel good but also do good for the planet. We're building a community of like-minded individuals across our in-house team, suppliers, collaborators, and customers, who are dedicated to creating a brighter future for ourselves and our planet.